How To Plan For Your Pup
So you're looking to add a four-legged friend to your family! Whether this is your first pet or you're thinking about giving your current pet a new buddy, it is important to plan ahead and make sure your finances can handle bringing in a fur baby.
STEP 1 – The Planning Stage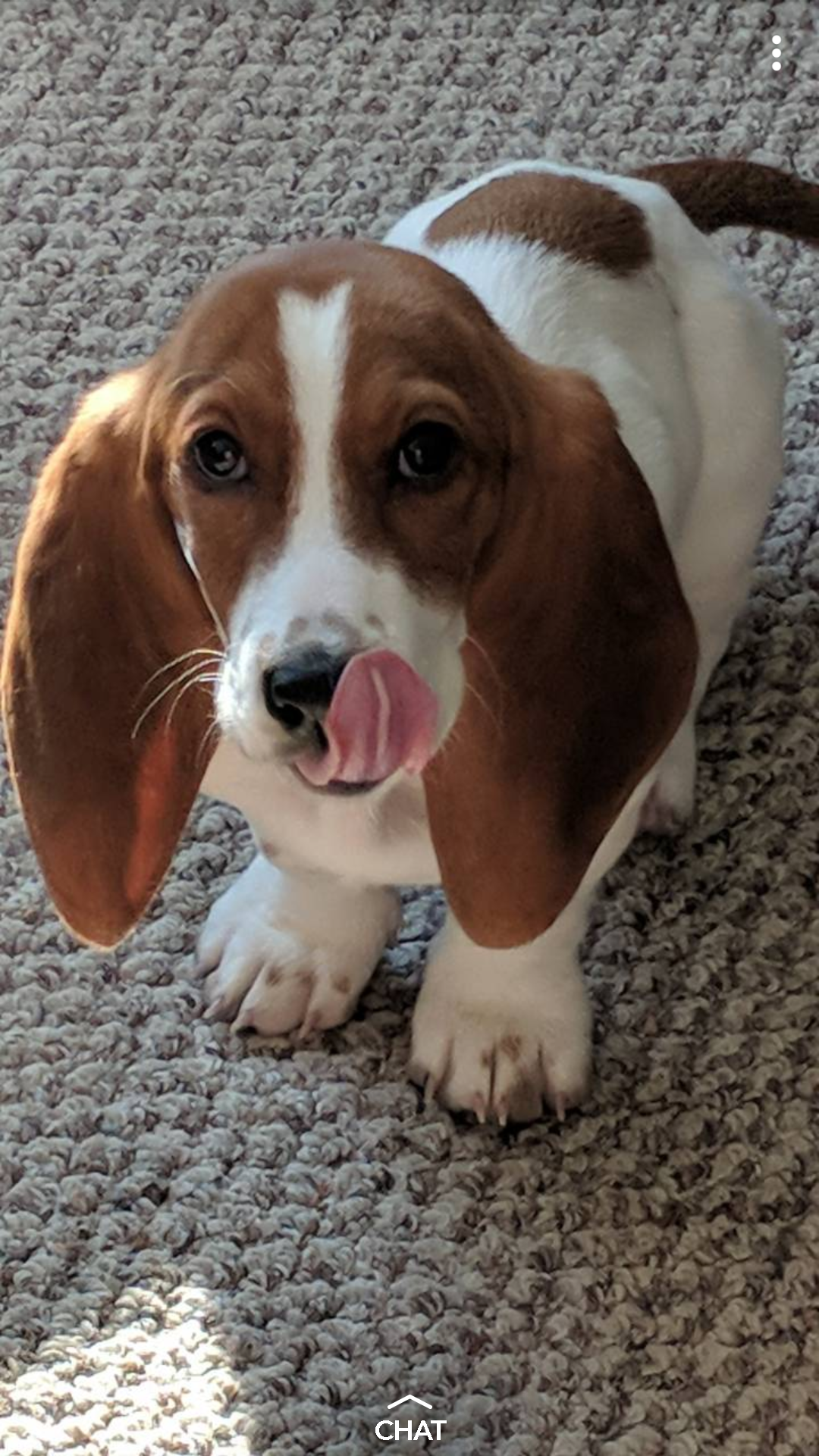 Just like with anything else you are interested in getting, it's always a good idea to begin saving for it. If you're looking to buy a puppy or adopt one, there will still be costs that go along with your new buddy. In my case, my girlfriend and I really had our hearts set on a basset hound puppy for our first dog. Since we had a specific breed in mind, the route we took was through a breeder who specialized in basset hounds.
First, it is important to research your breeder. You want to be sure you find one that loves and cares for their animals, and that everything is done the right way. Of course, you will also want to look for breeders that are expecting puppies soon! A Google search of breeders near you will usually do the trick, or check on Facebook. Once you have found your breeder, introduced yourself, and got your name on the puppy list, it's time to start saving! My girlfriend and I began saving about a year before we actually got our puppy, who we named Jabba, so by the time we went to pick him up we weren't stressed out about paying for him.
Besides the cost of the puppy, you will also want to plan on saving for a kennel, food, toys, a leash, medical needs, puppy pads, a puppy bed, and anything else your pup will need when you bring him home. If you know anyone with a dog, and chances are you do, they may be able to help you out by giving you some of their old leashes, toys, or even beds if they like you enough! Consider a Personal Loan if you can't wait and need the money now.
If you are looking to save some money or want to rescue a pet, then you will definitely want to explore the adoption route. Buying from a breeder will often result in a bill of over $1,000, while adoption could be down more around $250. I can see
You may want to think about opening a separate Savings Account to start building up your Puppy Fund!
Step 2 – Bringing Your Buddy Home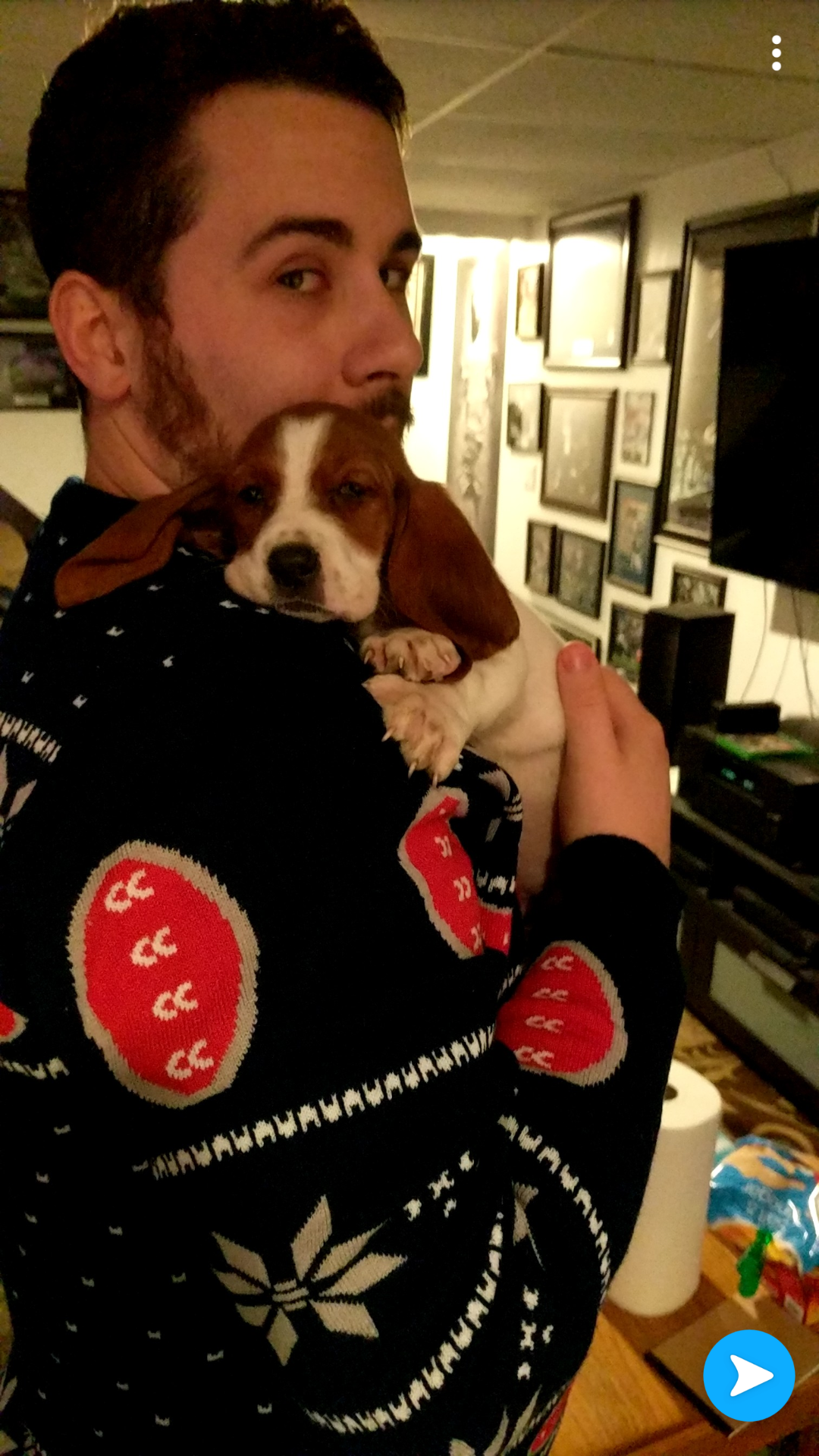 So you've saved up enough money to get your puppy, you've got everything you need to welcome him home, you should be in the clear now money-wise, right? WRONG! It's important to understand the costs that go into owning a dog, especially some of the hidden ones. Speaking from experience, we underestimated just how much energy a puppy has and the trouble they can get into!
I can't say this enough, PLAN TO REPLACE THINGS! There's a good chance your pup will go through a chewing phase at one point, so make sure you keep things out of his reach as best you can. One slip up is all it takes to have to replace something, like when I left my brand spanking new Kindle on a table within Jabba's reach, left him alone for 10 minutes, and came back to find it torn to pieces on his bed.
You will also want to stock up on floor cleaner during potty training, because there will be accidents on your nice carpet. Just hope you aren't like me and find your pup has rolled around in his mess and spread it all around the room!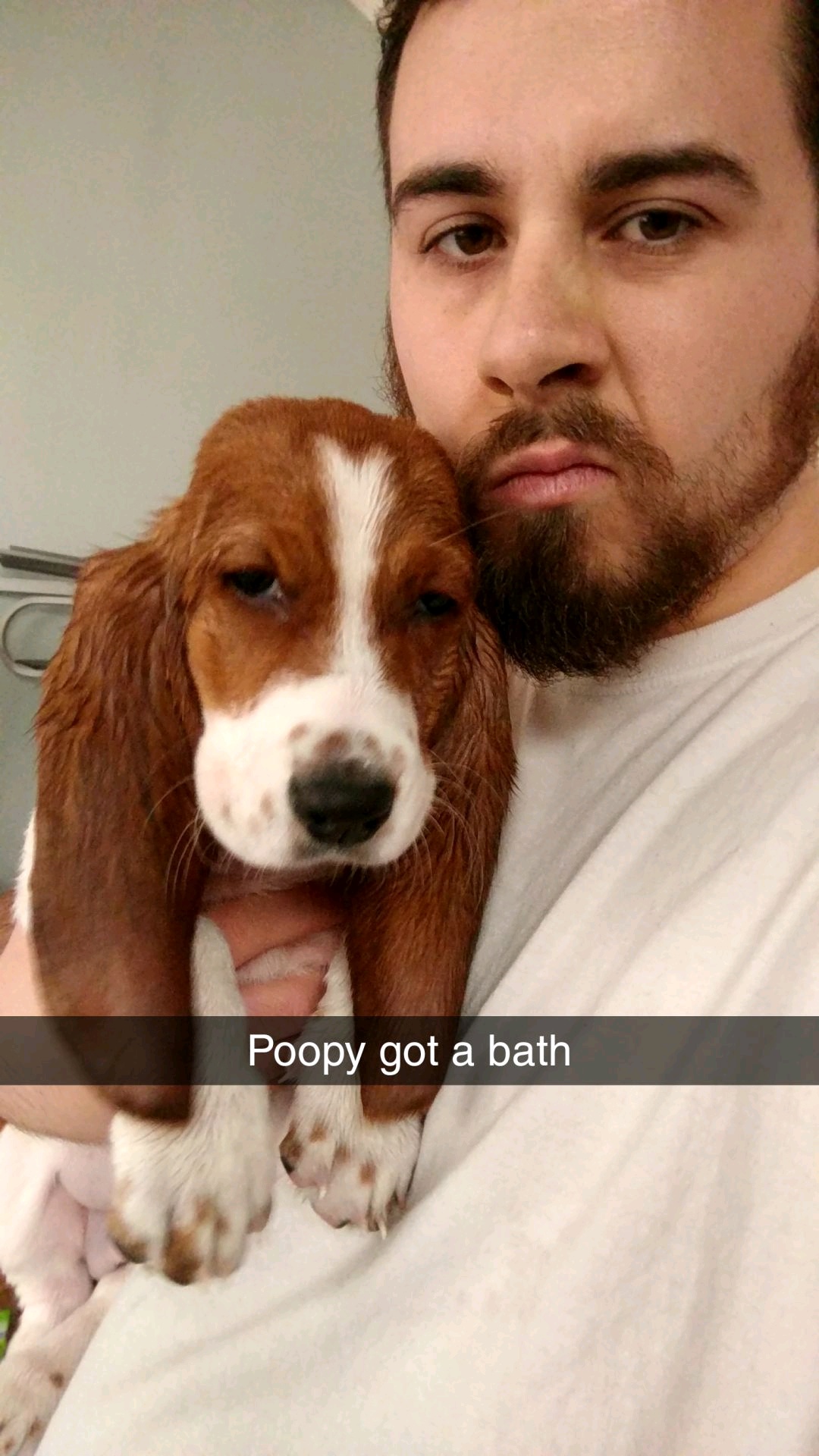 Other on-going costs include regular vet visits, proper food, replacing destroyed toys, and the eventual spaying or neutering. I would also highly recommend taking your dog to training classes. To help cover these expenses, you may want to cover yourself financially by setting aside an extra $25 a month in your Checking Account to help cushion the impact of any puppy damage!
Some easy ways to save money with your good boy or girl is doing the grooming work at home (cut their nails, clean their ears, brush their teeth, give them baths). Groomers can be expensive, so the at-home method can be very cost-effective! If your pup is anything like Jabba, it might not always be easy to cut their nails but the treat bribes will help a lot!
Step 3 – Preparing for the Future
You're saving goals have been working like a dream, now it's all about keeping that momentum! My good boy is now 2 (where does the time go?!) and my now-fiancé and I still plan our budget to keep him happy and healthy. A lot of it are ongoing needs like food, toys, and vet visits. Or maybe you will see something in a store that your dog NEEDS to have, like a little Patriots Jersey!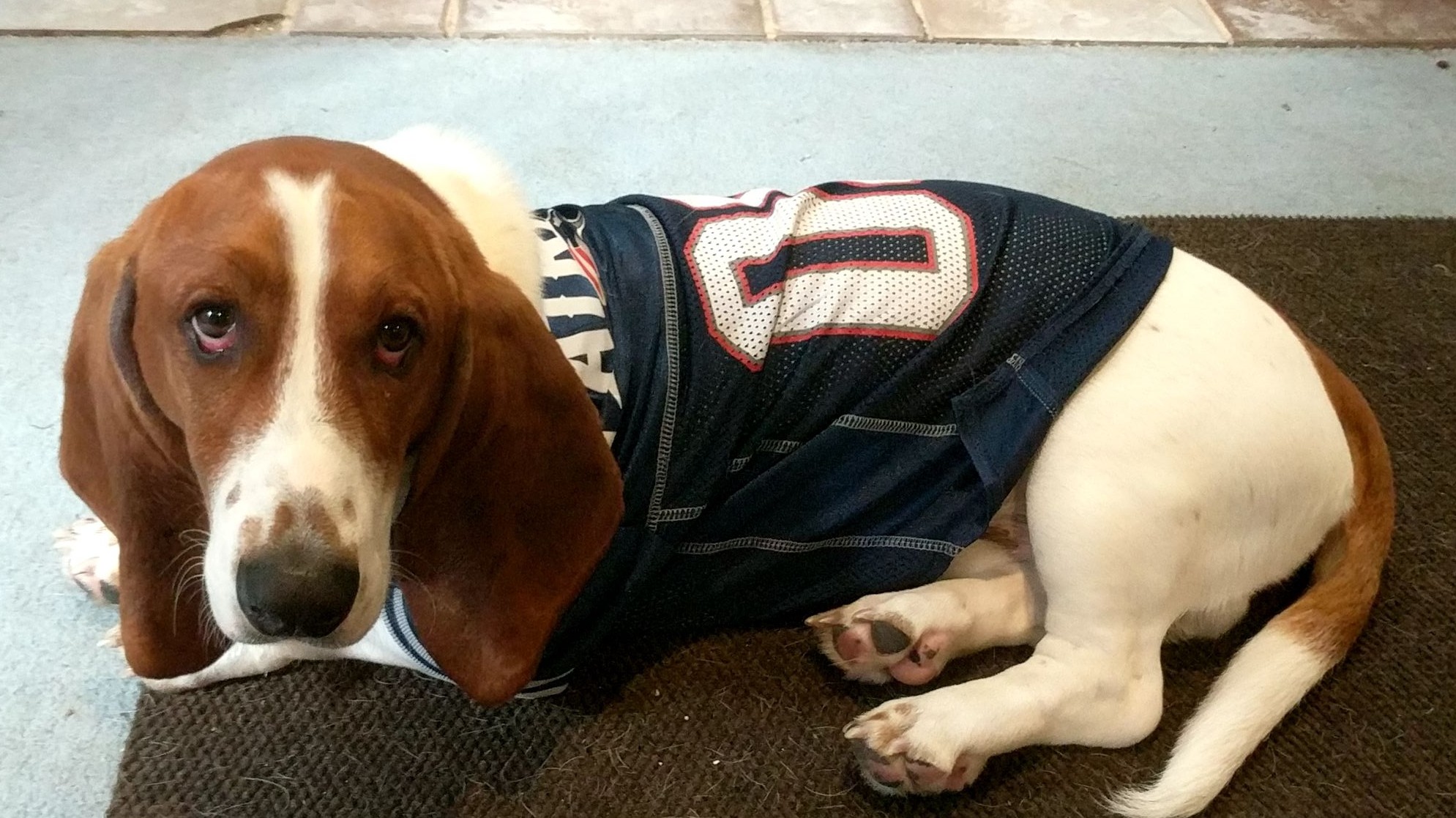 It is also important to research your breed and see what issues they generally develop as they age. With basset hounds, for example, their joints can weaken faster than other dogs so we added in a joint medicine to our puppy budget. He also needs more ear cleaner than a normal dog!
Of course, you will always want to have an emergency fund going in case your buddy has a medical emergency. You never want to be in the position where you have to worry about paying for rent or paying for a procedure your dog needs. Having an emergency fund is a great way to create peace of mind. Consider a Money Market Account to help your savings grow!
Now you should be financially prepared to add that four-legged friend to your family! Here are some more pictures of my best boy Jabba!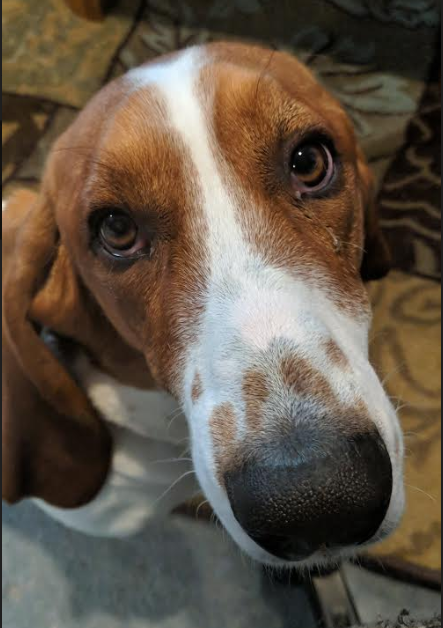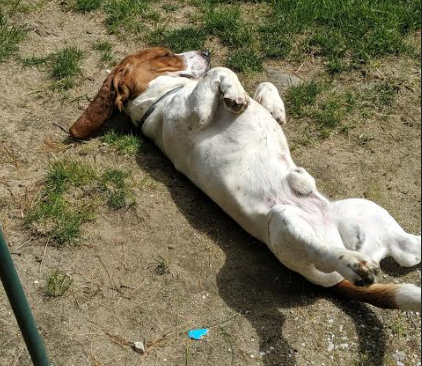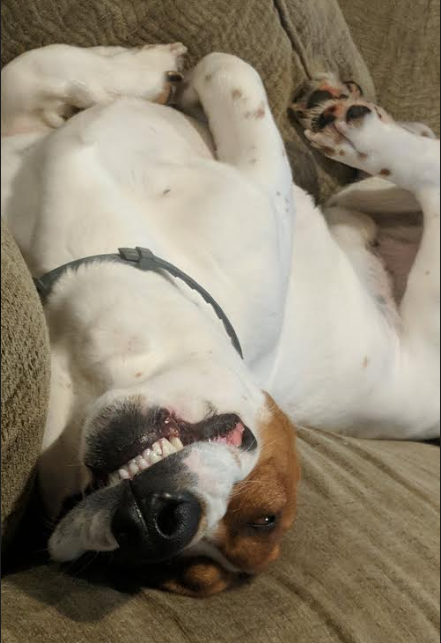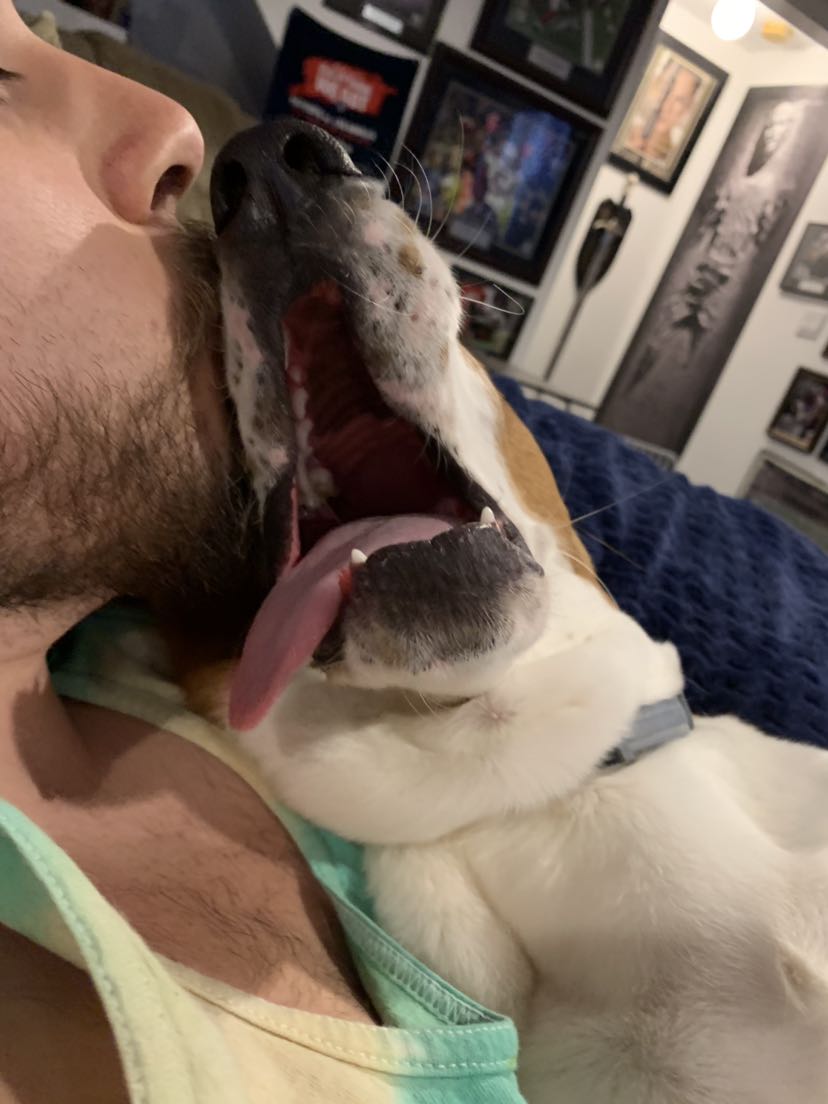 ---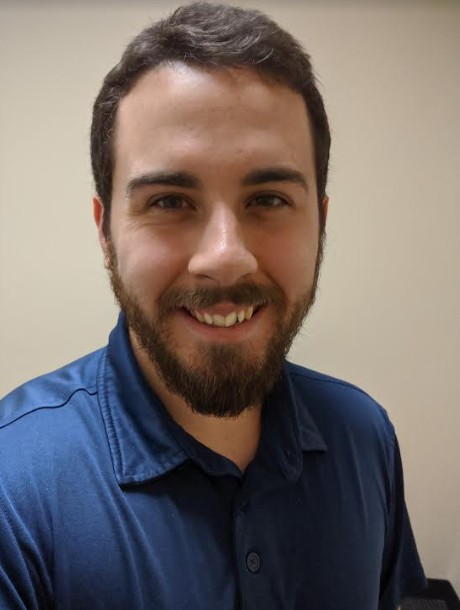 Shawn Trowbridge is the Marketing Communications Specialist at Bellwether Community Credit Union.