Home Sweet Loan
Bellwether's competitive mortgage loan programs have been helping our members turn houses into homes for over 100 years. Let us help bring you home too! Whether you're a seasoned homeowner or a first-timer, our experienced, caring, local mortgage consultants will help walk you through the steps of the home buying process until you are standing outside your new home.
Check out our handy Homebuyer's Guide for valuable information when buying and financing your new home.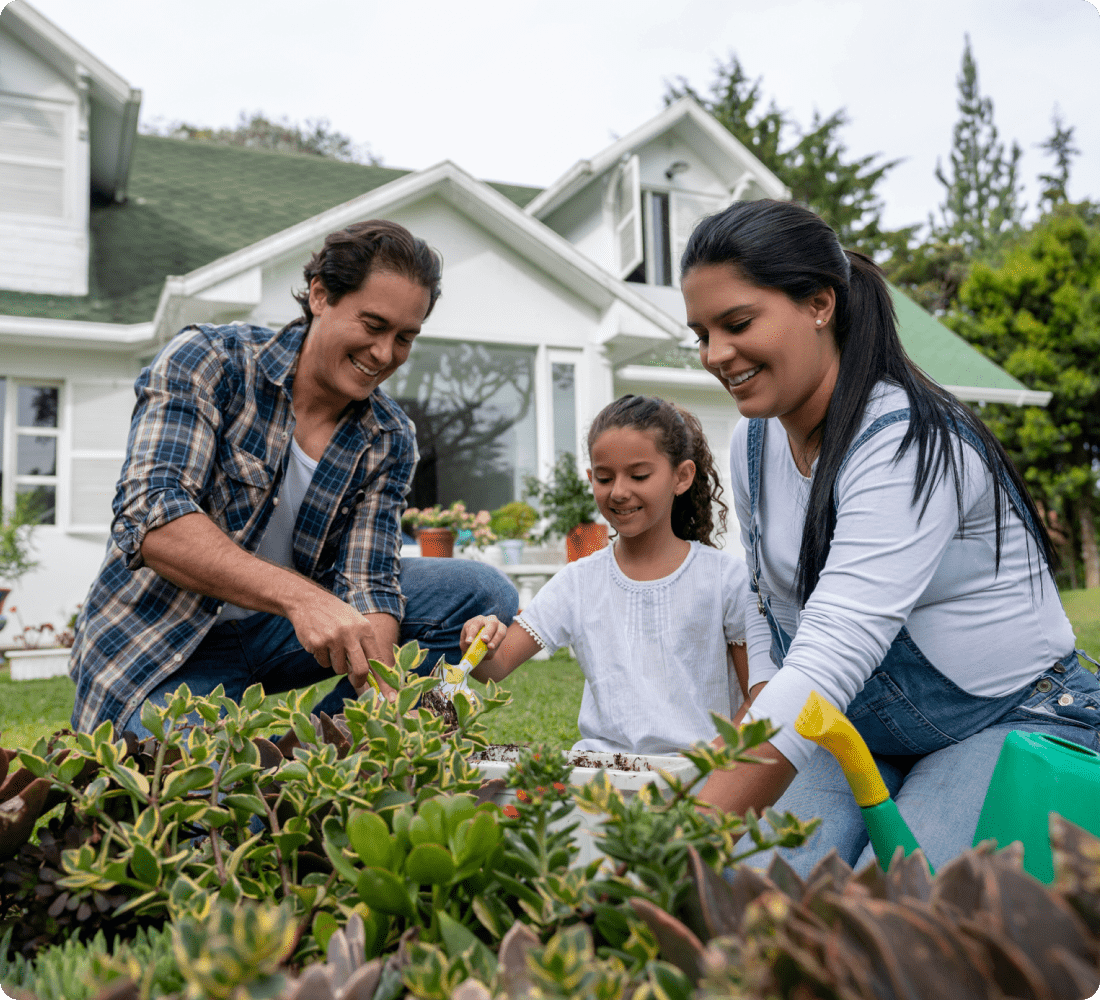 Benefits of a Bellwether Mortgage Loan
Extended menu of mortgage loan programs to fit a wide variety of mortgage needs, including VA, FHA, and USDA loans
Competitive Interest rates on Adjustable Rate Mortgages and Fixed Rate Mortgages
First-time buyer? Our Easy Start Mortgage First Time Homebuyers Program offers as little as 3% down payment and no private mortgage insurance
Lower closing costs than many lenders
Lower private mortgage insurance rates than some other lenders
Portfolio loan programs
Local lenders who understand the local market and make local underwriting decisions
Home Construction Loan
With a single-close construction loan, you'll have the funds you need to purchase land and construct your home all with one loan. The home construction loan offers an interest-only payment during the construction and the opportunity to modify your loan prior to transitioning to permanent financing. The construction loan also allows for those who currently own land to take advantage of any potential land equity they have built.
Mortgage Calculator
Use Bellwether's Mortgage Calculator to calculate what your monthly payment might be. Choose your loan length and home loan amount to start, and discover your potential mortgage options today.
All rates and Annual Percentage Rates (APR) subject to change without notice. Additional Rate and Point options available. Please call 1-603-645-8181 for more information.
Get Up to $750 Off Your Closing Costs
Apply for and close on your first mortgage with Bellwether
Open a Bellwether MyMoney Checking Account or Live Free Checking Account. If you currently have a checking account with us, that counts!
Add Direct Deposit to your checking account. We've made switching over easier than ever with ClickSWITCH
*To qualify for the maximum $750 closing cost credit, before closing documents are prepared, you must (1) have or open the Bellwether MyMoney or Live Free checking account and (2) finish your direct deposit set up through ClickSWITCH. Direct deposit of a minimum of $1,000 monthly is required. Offer valid for applications dated until 12/31/2023 ("promotional period") but may be discontinued at any time. Offer is valid for new purchases only and not valid on refinances. Excludes No Closing Cost loan products. Mortgage approval is based on credit qualifications. Cannot be combined with any other mortgage discount or offer. Terms and conditions apply.
FAQs
How are interest rates determined?
Interest rates are influenced by the financial markets and can change daily – or multiple times within the same day. The changes are based on many different economic indicators in the financial markets.
How much do I need for a down payment?
There are many different programs available to you. Our conventional mortgage loan programs require a minimum of 5% down with closing costs and pre-paid items. We also offer programs for eligible applications to pay only 3% down. Schedule an appointment with us for more information.
What are closing costs, and how much will they be?
Closing costs will vary by state, property type, and credit. Included in the cost are taxes and government fees, legal services, fees to the lender for processing, and other fees. The borrower must also pay for certain pre-paid items such as daily interest and homeowner's insurance.
What is the difference between pre-qualification and pre-approval?
Mortgage loan borrowers apply for pre-qualification while they are searching for a home. Pre-qualification allows you and sellers to estimate how much you can afford.