Introducing Cashback+ Offers
Cashback+ provides members the ability to make their money go even further. Access Cashback+ directly from your online banking homepage to purchase digital gift cards from local and national brands with bonus value.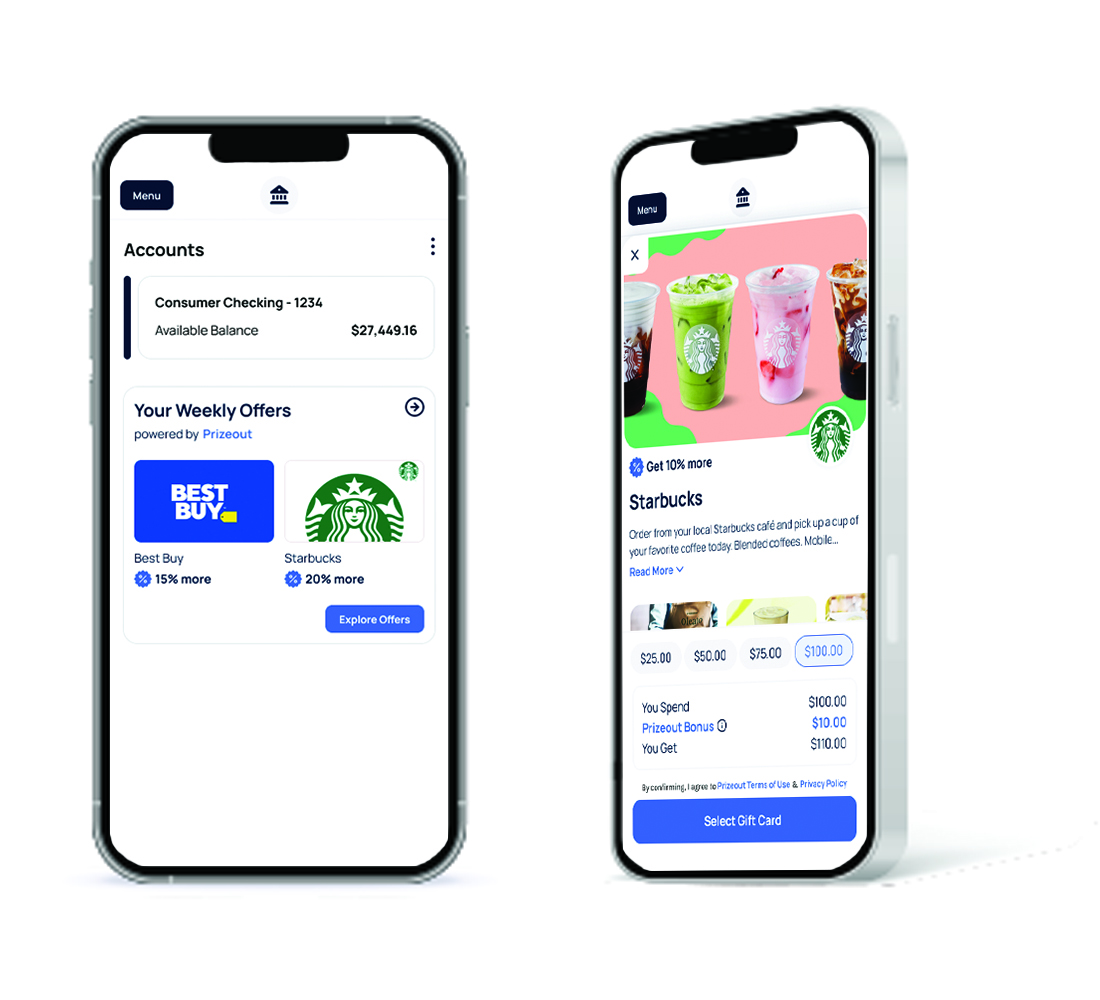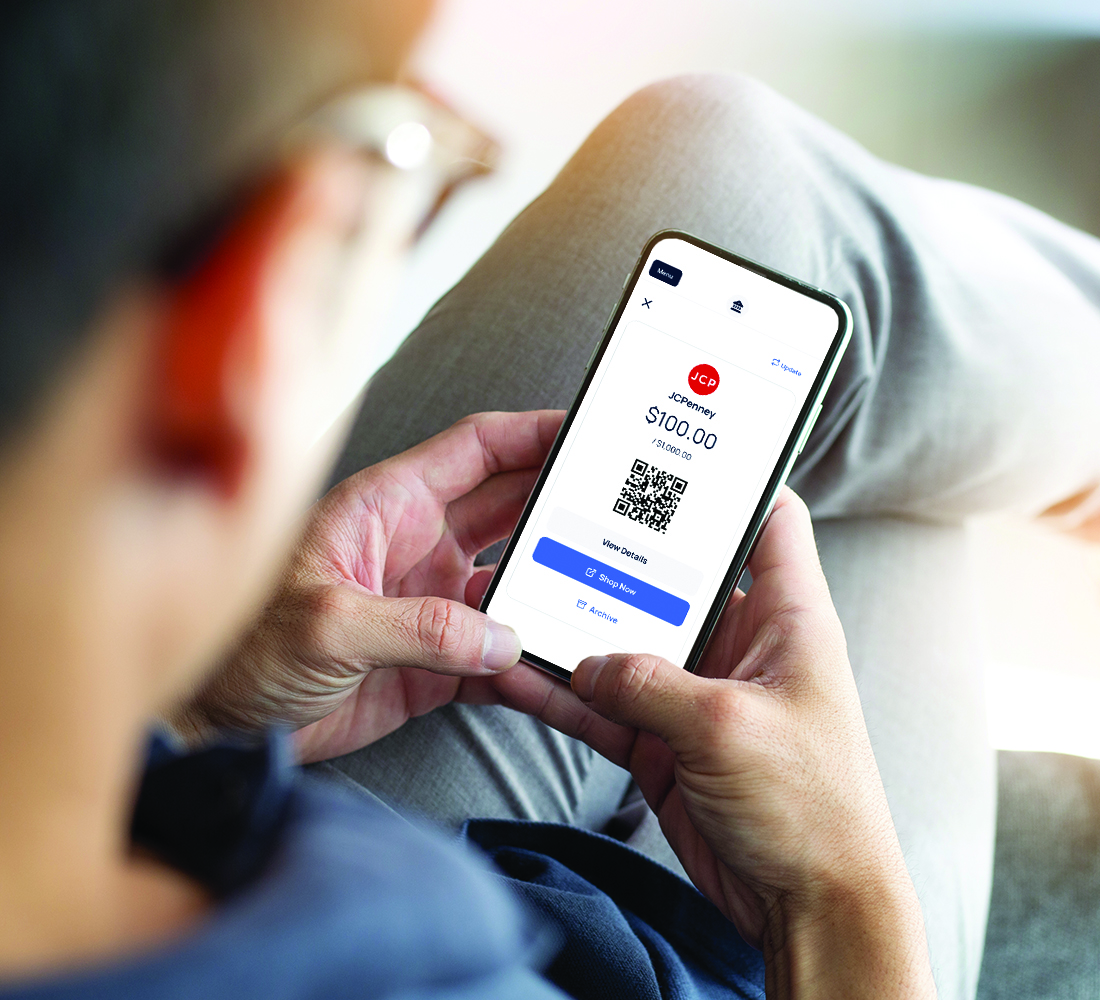 What is Cashback+?
Cashback+ allows Bellwether members to purchase digital gift cards with added bonus value directly through their online banking account. For example, if you choose a $100 gift card to one of your favorite national or local brands you can receive a 25% bonus and boost that gift card value to $125!
View up to 50 different customized offers at a time with varying bonus values. Hundreds of brands available ranging across retail, travel, dining, and more.
Gift cards are automatically sent to your email address or can be accessed through the Cashback+ Wallet from your online banking account. Gift cards can be redeemed in store or online.
FAQs
Can I choose the account I want to purchase from?
Absolutely, you can determine which account funds are debited from before entering the Cashback+ marketplace.
How will I receive my gift card?
Gift cards are sent to the email address registered with your banking profile. Occasionally our emails will find their way into a junk or spam folder or the promotions tab; please check there first. If you have yet to receive an email from Cashback+, please get in touch with support@prizeout.com for immediate assistance.
How do I access the gift cards that I've previously purchased?
You can access your previously purchased gift cards either through email confirmation or through your Cashback+ Wallet, which is accessible in the menu of the Cashback+ marketplace. In your Cashback+ Wallet you'll be able to view all your previously purchased cards in one place.
What if I my gift card was sent to an email account I can no longer access?
If you no longer have access to the email account on file, please update your email address in your banking profile. Once updated, please reach out to support@prizeout.com to confirm the change and have the previous cards sent to your new email address.
My card did not work when I attempted to use it?
You can visit the Cashback+ Help Center for detailed instructions on most cards. Otherwise, please contact the Cashback+ support team at support@prizeout.com. Brand websites can have different methods of accepting gift cards, and the support team is happy to help if there are any issues.
Can I print my gift card?
Yes, once claimed the digital gift card claim page can be printed.
Can I cancel my transaction and return the funds to my account?
Typically gift cards cannot be canceled or exchanged. However, you can reach out to Cashback+ support for guidance at support@prizeout.com for assistance with the card in question.
I purchased multiple gift cards but only received an email for one. Where are my other gift cards?
With certain email accounts, gift card emails can get threaded together. This can especially be an issue with Gmail accounts. Please check the inbox where the gift card was sent to see if other emails are tethered to that email. If you have confirmed this is not the issue, please contact support@prizeout.com to have the gift card resent as quickly as possible.
I lost my gift card number and/or pin. What should I do?
No problem! If you can locate the original email from when you received the gift card, click on the link to reclaim your card. Alternatively, if you have created a Cashback+ account, you can view and access any of your cards there. If you cannot find the original email, reach out to support@prizeout.com for assistance.
Why do I see different options than other members?
Cashback+ provides the best bonus offers for all users. The options may change depending on a variety of factors including previous purchase history, location, and more.
I know a business that wants to participate on Prizeout as a gift card option, how do they get in touch?
We would suggest the business reaches out to Cashback+ Merchant Support for more information about onboarding and book a meeting to learn more. The Merchant Team can be reached at merchantsupport@prizeout.com.
Where do I go for further assistance?
If you have a question that still needs to be answered, please visit the Cashback+ Help Center or contact a dedicated support team member at support@prizeout.com. During regular business hours, Cashback+ typical response time is within 30 minutes. Please allow extra time on nights and weekends, and please know all correspondences will be addressed as quickly as possible.