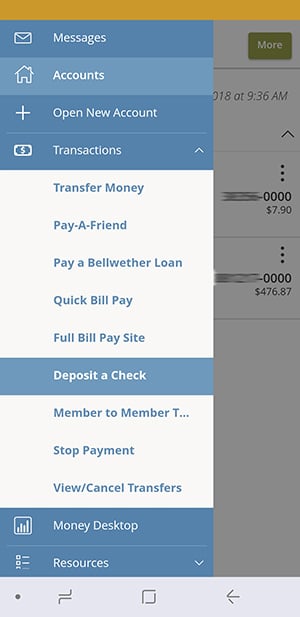 Step 1
Log into the Bellwether App, select Transactions from the Left Side Menu, then select Deposit a Check.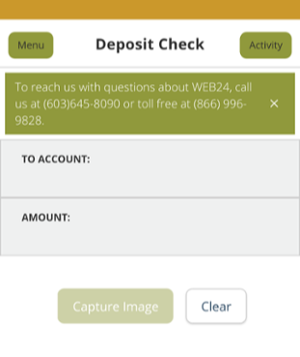 Step 2
Select the Account that will be receiving the deposit.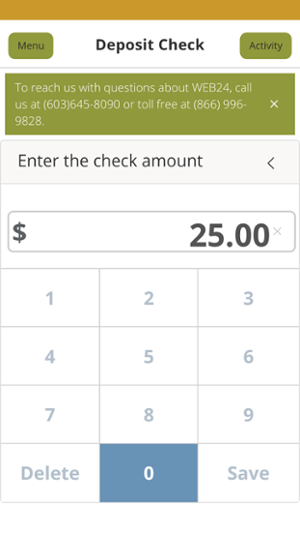 Step 3
Enter the Check Amount and click Save, then select Capture Image.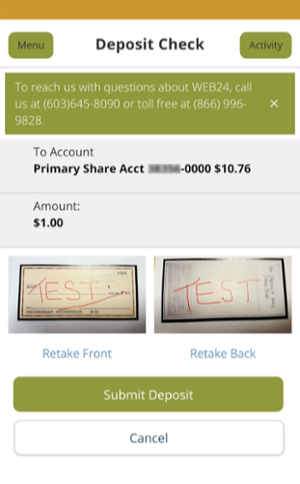 Step 4
Take a picture of the Front and Back of your endorsed check. Review the Account and Amount information to be sure it is correct. If everything is accurate, click Submit Deposit.
Step 5
To review previous mobile deposits, click Activity.
While there are no additional fees to use Remote Deposit, please see our Fee Schedule for costs associated with loans and deposit accounts. The images above are representative of an Android; your phone's images may vary slightly.