Bellwether Career Opportunities
Why Bellwether Community Credit Union?
We have been awarded the Best Company to Work For in New Hampshire for ten straight years. A career at Bellwether is more than just a job — it's an opportunity to shape your future. Our company was built on core values of respect, trust, success, innovation, and diversity. Our values are not just words on a webpage, we live and embrace them every day. Join us to discover a wide range of opportunities.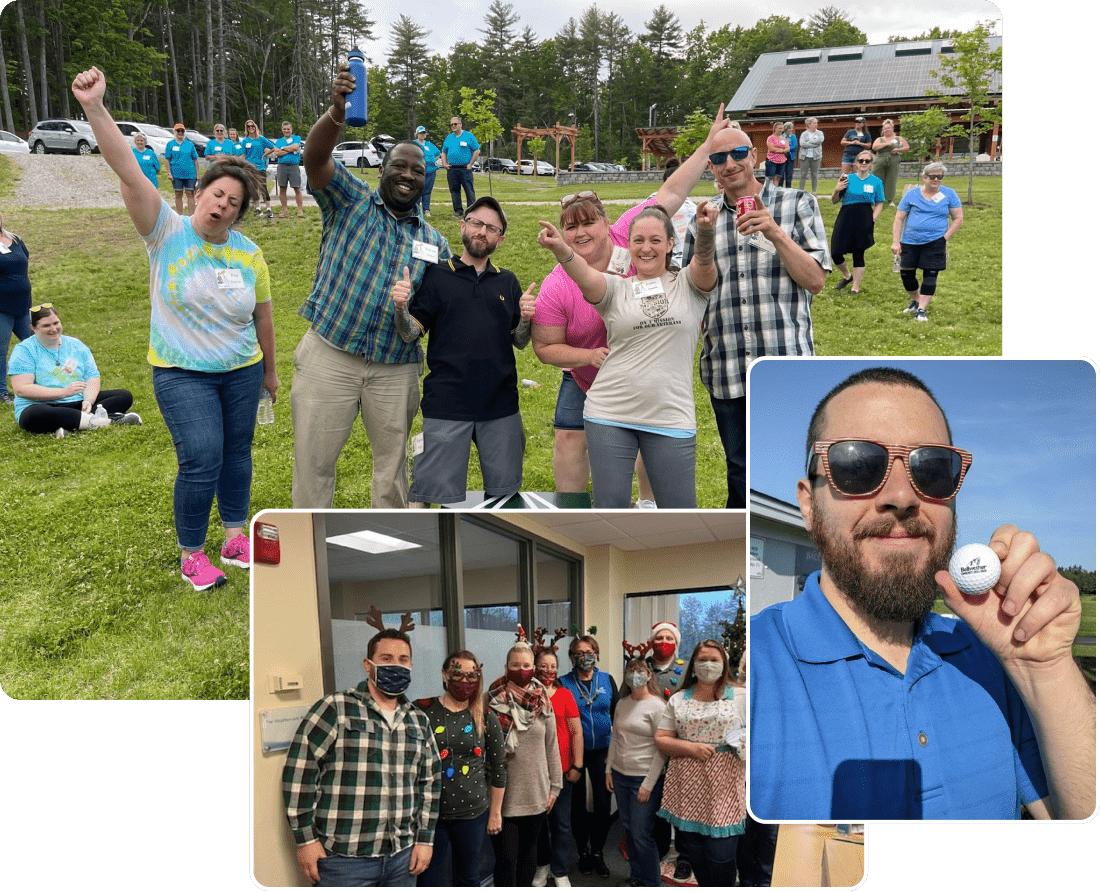 Bellwether Benefits
We have never rested on our laurels of Best Company in the state. We continually strive to make Bellwether a better place to work. People do come first here, that's why we offer a substantial benefits package.
Medical, Dental, and Vision Benefits
Health benefits are available to full-time employees. Domestic partner coverage is available.
Competitive Pay
Employees are paid bi-weekly and are eligible for annual pay increases based on their job performance. All regular full and part time employees are eligible for profit sharing of 3% to 5% of their annual salary for the Qualified Plan and up to 5% of their annual salary for the Non-Qualified Bonus Plan.
401(k) Retirement Plan
To encourage and help employees to plan for their retirement, Bellwether offers a 401(k) plan and matches up to 5% of an employee's salary.
Vacation and Paid Leaves
We recognize the importance of vacation and personal time. Non-salaried employees begin with 12 days of vacation and 5 sick days, and then earn an additional three days after their 5th year and additional 5 days after 10th year of service. Salaried employees begin with 15 days of vacation and 5 sick days, and then earn 5 days at the 5-year-mark.
Disability & Life Insurance
Bellwether provides both short-term and long-term disability insurance and provides two-times salary for life insurance.
Flexible Spending Account and Dependent Care Account
Bellwether provides money-saving opportunities to employees for out-of-pocket expenses incurred for health and dependent care.
Refer someone to work at Bellwether and get $500!*
Know someone who would like to join a Best Company to Work For in New Hampshire for 10 straight years and counting? Tell them about Bellwether and you'll get paid too!



*Referee must be hired by Bellwether and retain the employment for six months before $500 bonus is awarded.