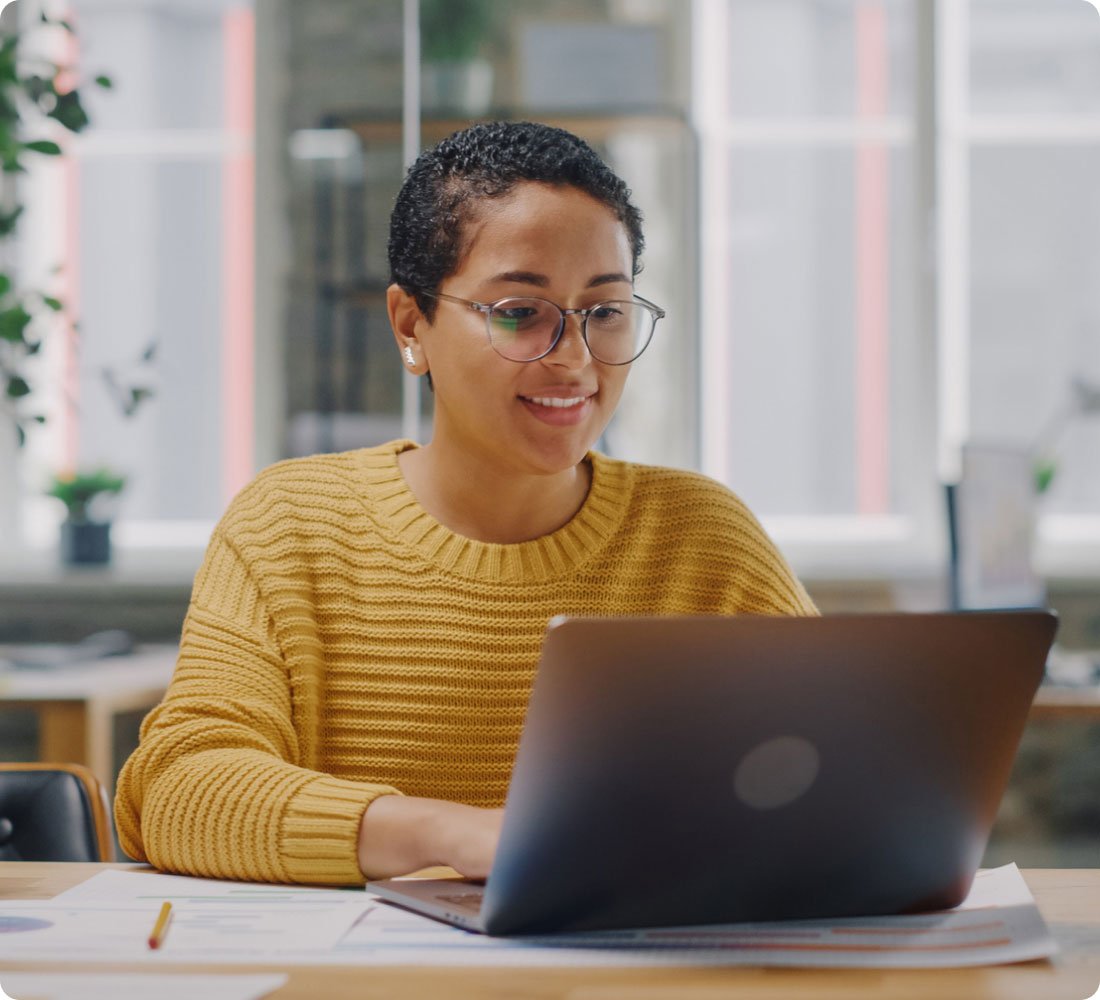 Tips to Protect Your Information
Bellwether Community Credit Union is confident our system's ability to protect all transactions, however, certain portions of our system are for the use of authorized users only. Please don't share your log in information with anyone who is not a joint owner on your account. Use is restricted to authorized individuals. Actual or attempted unauthorized use of these restricted portions will result in criminal and/or civil prosecution.
Safety Tips
At Bellwether Community Credit Union we take protecting your account information, your money and your personal information very seriously. While we are always on guard to protect your accounts, there are steps you can take on your own to also protect yourself. Following is an outline of the various types of situations that can put your information and your accounts in danger, along with helpful tips to protect yourself and keep your information safe. We're here to help, so please feel free to call us with any questions or if you ever receive a suspicious email, phone call or text message.
Bellwether Community Credit Union will never email, text, or call asking you for personal or account-related information. Bellwether never asks for your personal or account-related information such as account numbers, social security numbers, passwords or PINs over the telephone, in emails, or in text messages. If you receive a call, email or text message asking for this information, please let us know by calling 1-866-996-9828

or sending us an email at

spam@bccu.org

. Do not reply directly to the request.

Reconcile account statements promptly and report discrepancies or questionable transactions immediately. Store old statements in a secure place and make sure to shred any personal or account information before disposing of it. Better yet, sign up for eStatements through online banking.
Report stolen or lost checks, debit/check cards and credit cards immediately. Store unused or canceled checks in a secure place and shred before disposing.
Check your mail daily, and if you haven't received mail for a few days, you may be the victim of mail diversion fraud (when someone has changed your mailing address on accounts without your permission). Contact the post office and/or your financial companies to confirm your address and to find out why you haven't received mail.
Clean out your wallet. Don't use it to store receipts, unnecessary credit cards, important numbers like your social security number, usernames, passwords, or PINs.
Destroy any pre-approved offers you receive in the mail if you will not be using them.
Review your credit reports at least once a year. FREE reports are available once a year at

www.AnnualCreditReport.com

.
When you receive a new Debit or Credit card, sign it and activate it immediately. If you do not want it, destroy it immediately by cutting it up or shredding it.
Do not write your PIN on the related card or on any item you keep in the same place.
Keep any duplicate cards you may have in a secure place.
Do not lend your credit or debit cards to anyone.
Be cautious, and confirm whom you are speaking to when giving your card numbers, or any information, over the phone.
---
AARP BankSafe Trained
Updated 11/2020

Bellwether Community Credit Union is proud to announce that we have earned the AARP BankSafe Trained Seal in recognition of the training we have undergone and policies we have in place to better protect the assets of older Americans.

1. AARP qualifies financial institutions to use the AARP BankSafe Trained seal on an annual basis. Financial institutions that qualify are allowed to use the AARP BankSafe Trained seal for the one-year period in which it is designated ("License") only in accordance with these Terms and Conditions. All other use of the AARP BankSafe Trained Seal or AARP name or logo is prohibited without the express written consent of AARP prior to each instance of use.

2. Financial institutions may not use the AARP BankSafe Trained seal or mention this distinction in any communication or materials, regardless of medium and including paid advertising, that promote any product or service.

3. AARP reserves the right to list the names of financial institutions who qualify for the AARP BankSafe Trained Seal Program in AARP-issued press releases and the AARP BankSafe Training webpage. Financial institutions may not issue media releases announcing its qualification to use the AARP BankSafe Trained seal.

4. Financial institutions may use the AARP BankSafe Trained seal on their website only under the terms and conditions ("Terms and Conditions") contained herein and for the period of time stated herein, unless specific exceptions are agreed to in writing by AARP and the financial institution. Specifically:

a. The seal can be displayed on the homepage, media or news page, the "About Us" and/or "Security" pages on the financial institution's website, in accordance with these Terms and Conditions. Other digital and print use of the AARP BankSafe Trained seal may be permissible, but are prohibited absent the express written permission of AARP in each instance of use, such permission not to be unreasonably withheld.
b. The BankSafe Trained seal may appear on social media platforms in accordance with the limitations of paragraphs 2, 7, and 10.

5. The BankSafe Trained seal may be used as a "badge" on the financial institution's website, linking it directly to the AARP BankSafe website, www.aarp.org/banksafeFinancial institutions may not use the AARP BankSafe Trained seal or mention this distinction in any materials not mentioned in paragraph 4, without AARP's written permission.

6. Financial institutions may not use the AARP name or logo in any materials, except to the extent the AARP name is included in the AARP BankSafe Trained seal.

7. Financial institutions shall not use the AARP BankSafe Trained seal in any manner that implies either an endorsement or "seal of approval" by AARP for its products and services.

8. In the event that a financial institution does not requalify for the AARP BankSafe Trained seal, or in the event that the AARP BankSafe Trained seal program is terminated, the financial institution shall immediately cease all use of the AARP BankSafe seal in any and all communications or materials.

9. AARP reserves the right to terminate any financial institution's qualification to use the AARP BankSafe Trained seal at any time and for any reason.. In this event, the financial institution shall immediately cease all use of the AARP BankSafe seal in any and all communications and materials.

10. Financial institutions acknowledge that BankSafe training materials are not intended as legal or financial advice, nor do those materials profess to prohibit financial exploitation in all instances. By granting this revocable license to use the AARP BankSafe Trained seal, AARP does not endorse any financial institution and does not intend to create an agent-principal relationship or enter any joint venture related to BankSafe.

11. The wordmark "AARP", the AARP logo and the AARP BankSafe Trained logo are trademarks of AARP. Financial Institutions shall not register or attempt to register any domain names, trademarks or trade names, that are confusingly similar to those of AARP
Learn more at aarp.org/banksafe