Pre-Qualification vs Pre-Approval: What's the Difference and Why is it Important?
Mortgage pre-qualification and pre-approval both offer a home buyer some valuable information and benefits. In fact, the terms are often used interchangeably, despite the fact that they do not necessarily mean the same thing. First of all, let's take a look at the similarities between these two mortgage terms:
Form – When a bank, or lending institution, pre-qualifies, or pre-approves someone for a loan, they do so in writing. Generally, it's a letter that's mailed out to the prospective borrower. The lender has not done an in depth analysis of the buyer's income, expenses, or credit history.
No Guarantee - The main thing to understand about pre-qualification and pre-approval is that neither of them is a loan guarantee. Neither of these letters obligates the buyer to actually take out a loan from a lender. They're simply the beginning of the borrowing process.
Budget Help - Both types of letters help a buyer understand the amount they're likely to be able to borrow from a lender. This makes shopping for a home that is actually within budget much easier. While the actual loan amount will vary, it is a great starting point.
Seller Confidence - Sellers want to know that there's a good chance that the buyer can, indeed, receive a mortgage if their offer is accepted. Showing a pre-qualification, or pre-approval, shows a seller that the buyer is serious about making a purchase and likely to get the loan.
Seller Requirement - Many times, sellers actually require a pre-qualification, or pre-approval letter if the buyer is planning on financing their purchase. Even if it's not required, such a letter helps the buyer's offer stand out, which is vital in a competitive market.
As you can see, both letters offer a buyer very similar benefits. They also help sellers determine which buyers are the most likely to be able to finance the home purchase. That said, there are some differences between the two that buyers need to know about. First of all, these are usually acquired at different points in the buying process. In most cases, a pre-qualification is the first step, then a pre-approval, and finally the buyer submits an official application for a mortgage loan.
Mortgage Pre-Qualification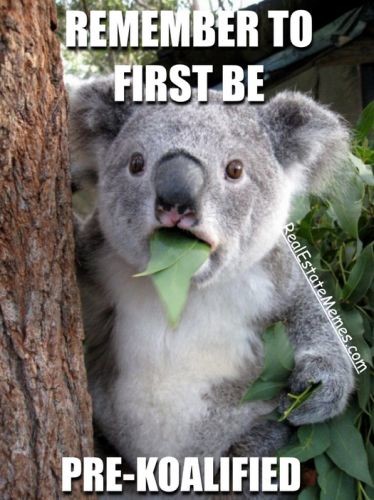 Pre-qualification is the first step in the process of getting a mortgage. It's usually pretty simple, and is usually done over the phone, or online. All a buyer needs to do is provide some basic information about their financial state. Income, assets, and debts are discussed, and taken into consideration.
A loan pre-qualification doesn't involve the lender checking the applicant's credit report, or any other detailed evaluation of their ability to repay the loan. It's just a quick process, that allows the buyer to dip a toe in the water to test the feasibility of getting a mortgage at all.
Pre-qualification is a lot like being introduced to the bank or mortgage company. It's a get-to-know-you kind of thing, but it doesn't form the basis of a relationship. Even if a person, or couple, is pre-qualified for a loan, they still have to go through the pre-approval process.
Mortgage Pre-Approval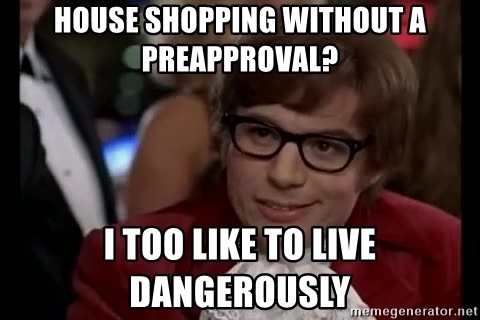 The pre-approval process is much more involved than the pre-qualification process. The buyer will submit an official mortgage application, pay the applicable fees, and provide all of the documents necessary to verify income, debts, assets and credit worthiness. The lender might ask for additional information along the way, just to make sure they've got the facts straight.
Lenders use the information provided to determine how much they would be willing to lend the borrower. With that figure in hand, buyers can search for homes that fit into their budget, and avoid homes that are way out of their league and price range. This helps them save time, money, and energy, and reduces the overall stress and strain home shopping can bring on.
Pre-approval helps the lender figure out what mortgage product is best suited to the borrower, and what terms and conditions are most appropriate. They also use the information gathered in this stage to determine the interest rate they'll charge for the loan. Borrowers with excellent credit, adequate income, and other assets usually get a lower rate than those on the other end of the spectrum.
Which is More Important?
The answer is, both are key steps in obtaining a mortgage. Pre-qualification helps a buyer see their financial picture a little more clearly, and gives them a good idea of how much house they can afford. When a pre-approval is granted by the lender, it gives the borrower a more definitive answer as to how much they can borrow, and what the terms and interest rate will be. Both can be used as a guide when house hunting, but neither are a firm commitment from the lender, just a solid maybe.
Now that you understand the similarities, and differences, between pre-qualification and pre-approval, you've overcome a small hurdle in the home buying process. Even so, you probably have questions that haven't been answered here, and that's okay. Whether you're a first-time home buyer, or you're working on your second, third, or sixth mortgage, you aren't a real estate, or mortgage expert. At Bellwether Community Credit Union, we understand that buying a home can be scary, confusing, and even a bit overwhelming. Don't let the stress get to you, contact us and we'll be happy to clear up any confusion, answer all of your questions, and walk you through the mortgage process.