Bellwether Now Great Rate Certified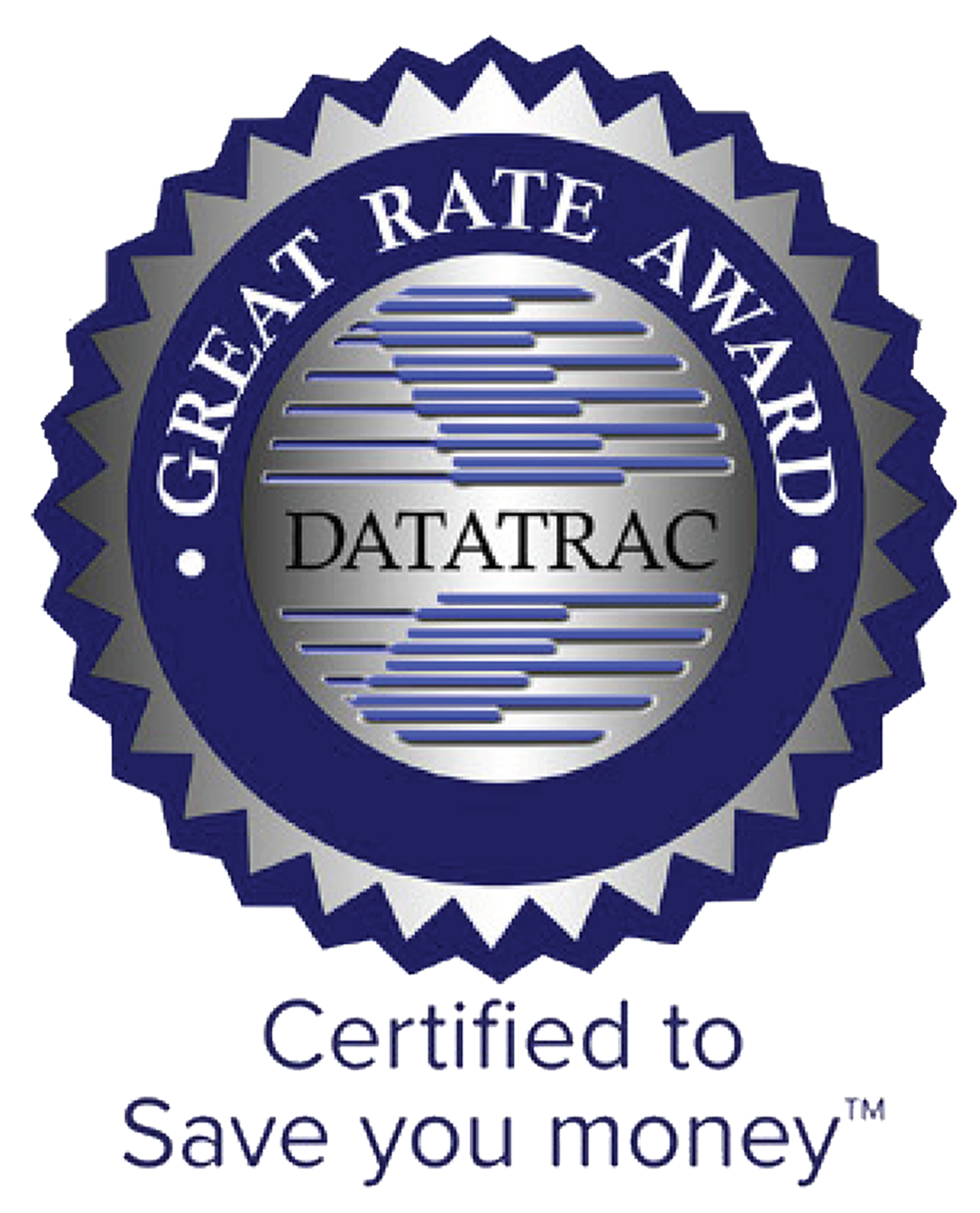 "It has always been Bellwether's mission to offer the best deposit and loan products we could provide for our members," said Michael L'Ecuyer, President and CEO at Bellwether Community Credit Union. "We are excited and proud to be Datatrac certified as it recognizes success in our mission of providing outstanding value to our members. This Great Rate Award and ongoing product certification will encourage our members to confidently be able to consider us each time they have a financial need."
Datatrac compared rates from 793 banking locations in New Hampshire and certified that Bellwether offers 8 banking products that outperformed the market average by up to 142%. The product categories include auto loans, motgages, personal loans, credit cards, certificates, money market accounts, IRAs, and checking accounts. The Credit Union National Association, in partnering with Datatrac, determined that Bellwether provided approximately $273 in direct financial benefits to each member household from July 2017 to July 2018, for a total benefit of $4.6 million.
Datatrac is an independent, unbiased research firm that has monitored deposit and loan rates, fees and product features for over 25 years. They maintain America's largest database of interest rate data available to consumers with 1,648,658,012 current and historical rates for 207,139 banking locations in 19,522 local, state and national markets across North America as of Wednesday, October 17, 2018. Visit www.datatrac.net for more information.
###
About Bellwether Community Credit Union
Bellwether Community Credit Union offers financial services to consumers who reside or work in New Hampshire. As a not-for-profit credit union, Bellwether focuses on returning value back to members through attractive rates and low fees; local, personal service; and services, delivery channels and processes that make members lives easier. Members can access their accounts at nearly 30,000 free ATMs nationwide and approximately 6,500 CU Service Centers around the world. Bellwether Community Credit Union has branch locations in Bedford, Manchester and Nashua.