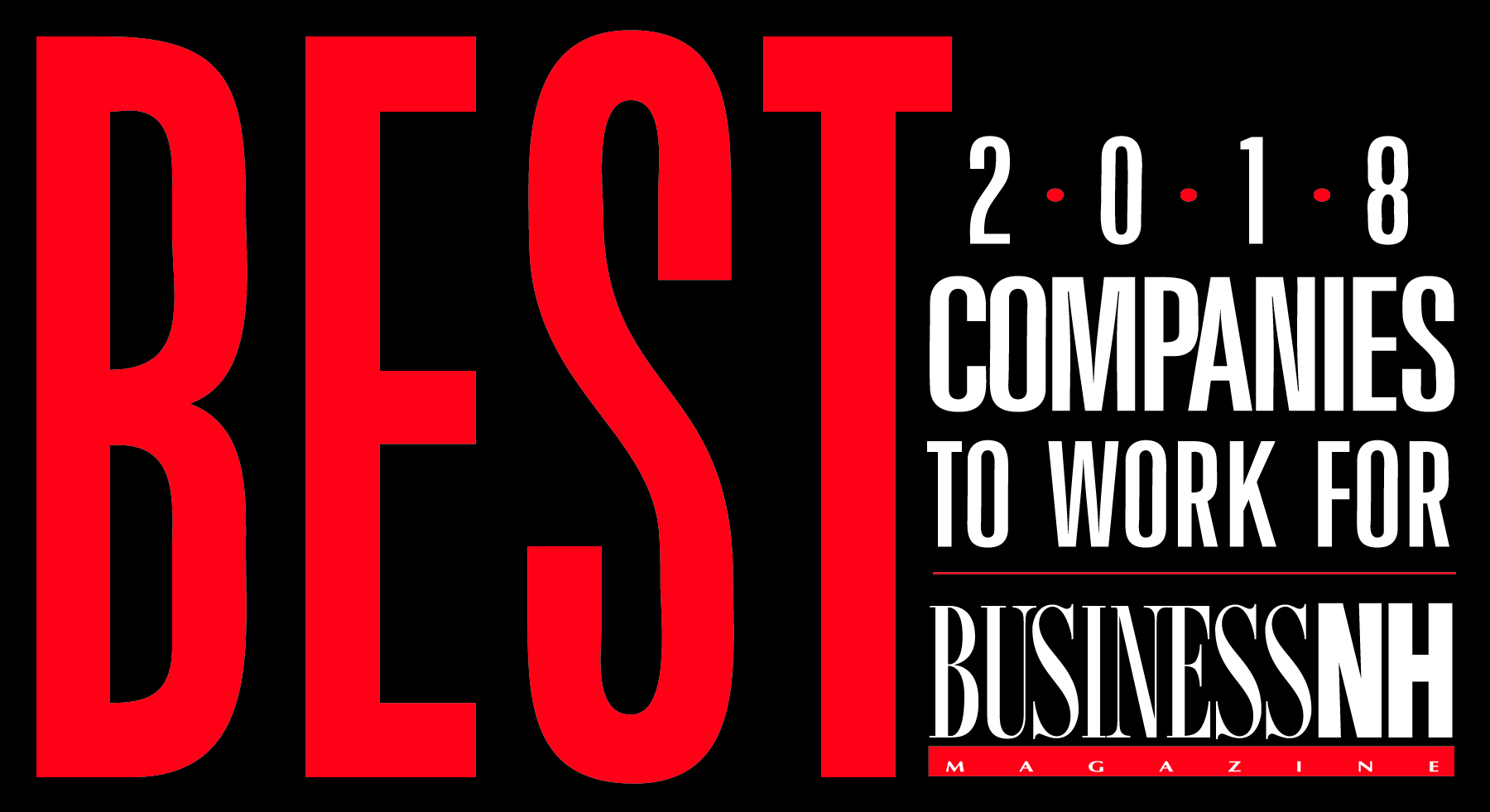 Business NH Magazine is announcing the 2018 Best Companies to Work For in its September edition.
For 21 years, Business NH Magazine has recognized businesses that go out of their way to create high engagement workplaces for their employees through the Best Companies to Work For competition. The competition attracted applicants from across the state.
The 2018 competition included an employee engagement survey that had to be completed by at least 50 percent of a company's workforce as well as an extensive employer survey, detailing benefits and workplace practices. By combining the results from both surveys, judges found 22 companies that exceeded the bar of excellence.
Digital Prospectors, which first broke onto the list in 2007 and has appeared on the list five times, grabbed the Number 1 Best Company To Work For in NH for the first time this year. Northeast Delta Dental in Concord landed the Number 2 spot.
The following are those companies who made the 2018 list:
#1 - Digital Prospectors in Exeter (35 employees)
#2 - Northeast Delta Dental in Concord (178 employees)
#3 - Worldcom Exchange in Salem (109 employees)
#4 - Vapotherm in Exeter (288 employees)
#5 - Kluber Lubrication in Londonderry (191 employees)
#6 - Impax Asset Management in Portsmouth (51 employees)
#7 - Mainstay Technologies in Belmont (50 employees)
#8 - Bellwether Community Credit Union in Manchester (96 employees)
#9 - Novo Nordisk US Bio Production in West Lebanon (181 employees)
#10 - Medicus Healthcare Solutions in Windham (338 employees)
#11 - Merchants Fleet Management in Hooksett (351 employees)
#12 - CoreMedical Group in Manchester (145 employees)
#13 - Mascoma Bank in Lebanon (306 employees)
#14 - Loftware in Portsmouth (155 employees)
#15 - Methuen Construction in Plaistow (207 employees)
#16 - Planet Fitness World Headquarters in Hampton (723 employees)
#17 - Granite State Credit Union in Manchester (123 employees)
#18 - Southern NH Health System in Nashua (1,542 employees)
#19 - NFI North in Contoocook (289 employees)
#20 - Well Sense Health Plan in Manchester (64 employees)
#21 - PROCON in Hooksett (175 employees)
#22 - MegaFood in Manchester (212 employees)
The companies in the 2018 Hall of Fame are: CCA Global Partners in Manchester, Medtronic in Portsmouth, Wire Belt Companies of America in Londonderry and W.S. Badger in Gilsum.
Sponsors of this year's breakfast are: Best Companies Sponsor: Northeast Delta Dental; Hall of Fame Sponsor:Medtronic; Making Work Fun Sponsor: Portsmouth Team Building; Social Responsibility Sponsor: ROI Cubed;Registration Sponsor: CCA Global Partners; Program Sponsor: Wire Belt Companies of America; and Printing Sponsor: Wharf Industries.
To celebrate the 2018 winners, Business NH Magazine will host the Breakfast with The Best and Culture Fest on Sept. 27, at the DoubleTree Manchester Downtown Hotel (formally the Radisson.) The event runs from 8 a.m. to 10 a.m. For the uninitiated, Culture Fest is learning about best practices in an interactive way in 8-minute intervals.
To register for the event, visit www.eventsNH.com. To order a copy of the September issue of Business NH Magazine, visit www.BusinessNHmagazine.com.